The Christian Healing House and Guest House of 
St. AndrewAnglican Church 
A place of Love, Hope and Healing.
Stuff happens in life, things can get messy and difficult. It might be a diagnosis or a troubling life situation that is keeping you up at night. It nags at you, and you can't shake it, it's bigger than you. It's too heavy to carry alone.
We're all just human. We all have our limits.
We have been where you are, and we have seen heaven touch earth, lives have been transformed – health returns, relationships improve, marriages heal. Hope, joy and new meaning in life can be yours.
Come, take a leap of faith; we will help you find your way through whatever you are facing. You do not have to walk alone. You will receive prayer support by private appointment. 
When Jesus walked the earth, he travelled from town to town staying in people's homes. When neighbours heard he was there, word spread like wildfire. People flocked from far and wide to come and listen to his conversations and teachings and they pondered, if there might be something in it for them?
Many were sick or brought sick friends and relatives and they were healed. Our Christian Healing House is a home, like these of ancient times… Jesus resides here.
When Jesus ascended into heaven he promised that a helper would be sent – Holy Spirit. God's Spirit dwelling within and among us to help us, to guide us, and to heal us. Within the Christian Healing House we offer to pray with people to invite Holy Spirit's healing, help, His wisdom and His comfort. God's gift of help is for all people, all we need to do is open ourselves to receive.
The Christian Healing House affirms the historic Christian beliefs as contained in the creeds (the Apostles' Creed, Nicene Creed, and Athanasian Creed), which have served as the basis of Christian belief since the first century. Because of the nature of our prayer ministry, we stress in particular the need for the power of the Holy Spirit, in order that we might serve as vessels of God's healing power.
The Rev Kim McArthur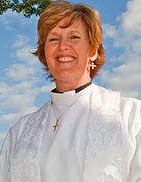 Kim has known God's presence within her life from a very early age when tragedy struck her home. Throughout her life, she has felt God's presence as a teacher, helper, guide, companion, comforter, leader, and life-shaper. That is how God prepared her for ministry. 
As one looks back on the formation she received in business, in life, and the desires God planted in her heart, one can see God's fingerprints, His plan and the strengthening of her spirit to be comfortable standing in the storms of life with others, full of hope. Kim knows that with God all things are possible. She shares her hope, until others can find their own.
Kim has experienced angelic encounters, miraculous interventions, revelatory dreams and visions and has a true passion to journey with others in their pursuit of knowing God on a deeper level.
She takes great joy in walking with people as they grow and learn to trust God with all they hold precious and dear.
Kim loves helping people find their way back to that original plan for their life. It is through our pain that God brings our healing. 
Kim is the Parish Priest of St. Andrew Anglican Church and the coordinator for the Christian Healing House.
The Rev Deacon Pam Alderson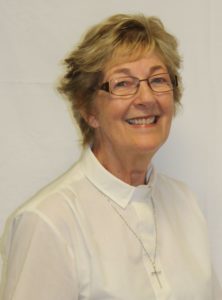 After many years of sitting in a pew, Pam experienced a Holy nudge – God calling her to walk more closely with Him. This led her into the worship and prayer activities of the church. God kept elevating her experiences – He was teaching her with every new step.
It wasn't too long before she was led into the ordination stream where she completed formation, and was ordained. Looking back, one can see how God had been preparing her, her whole life for this season. Strong gentle role models, her work as an XRay Technologist in a number of hospitals. Hers was a gentle, calming presence for people coming in with broken bones, serious illnesses that would be diagnosed, and life threatening injuries caused in catastrophic accidents.
Her steady, gentle presence augmented with the Spiritual Gifts God has bestowed upon her, have been a gift to His church. Pam often sees into the Angelic realm. God sends help through revelations to Pam in dreams and visions. She loves hearing people talk about their life, and being a vessel the Holy Spirit uses to shine the light of Jesus.
Dorothy Murphy, Guest House Manager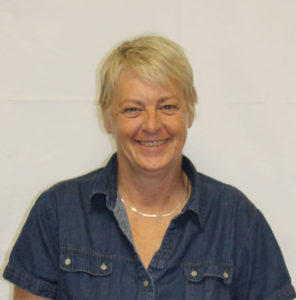 Dorothy Murphy grew up on a local farm. Living on a farm she got to witness first hand miracles of God both in nature and through the animals that she came to care for. One of her favourite places was in the barn caring for the new born lambs and calves. She has a special way with animals. They can feel her calmness and her strength. They felt safe in her care. Dorothy was the youngest of older brothers, but farm work is team work, and everyone is called to do their share. Dorothy learned a strong work ethic.
Dorothy got married, left the farm, and started her own precious little family. Working, she got caught up in life, as we all do in our 'building' years. She became a business owner and she tried her hand at a couple of businesses and was very successful.
But as happens, a new season dawned and she began a fresh chapter in her life … selling her business of eleven years, she became a care taker for her father who was ill. At this point in her life, things slowed down, and she began to notice things she hadn't had time to notice before …that there was a deepness in life … a meaning … a purpose … that was unfolding all around her. Also, that eternity for all of us … is really not that far away.
If you asked Dorothy she would have said – no one would imagine her working in a church. But for the past five years she has felt God's hand of blessing on her life, which has drawn her deeper and deeper into a relationship with Him. She is a very devoted and wonderful servant of our Lord Jesus Christ. She has an insatiable desire to learn.
Dorothy in her relationship with God has often been astounded at how He reaches into her world to kind of shake her up, as she would say … in order to get her attention. Dorothy has had many angelic encounters … dreams and visions where God has brought healing into her life and shown her the promises of what is to come. Her amazing testimony is one that is best heard in person.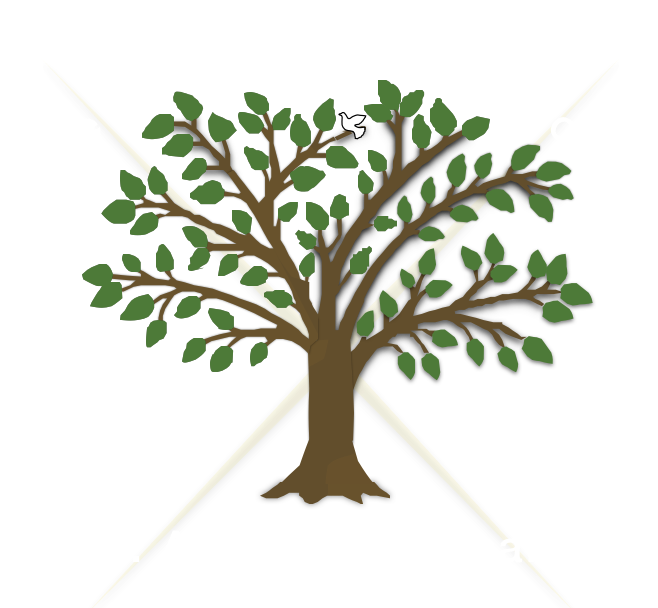 Designed by Vondivelopment